Two days on Rottnest Island
Friday 6 march by Philumena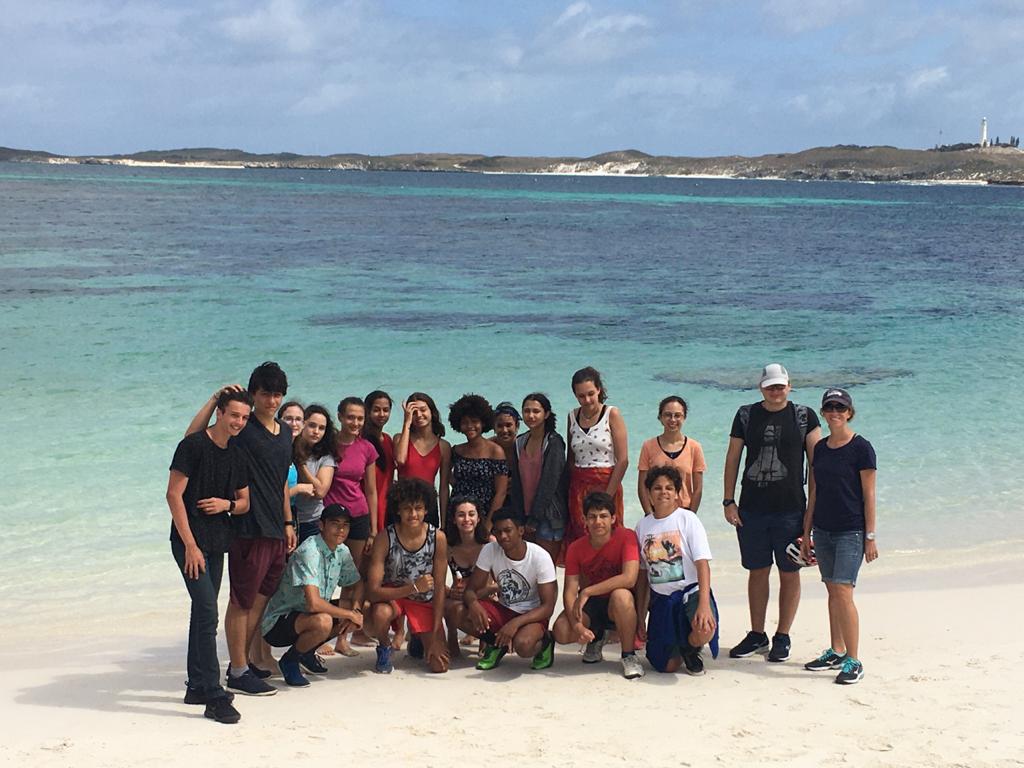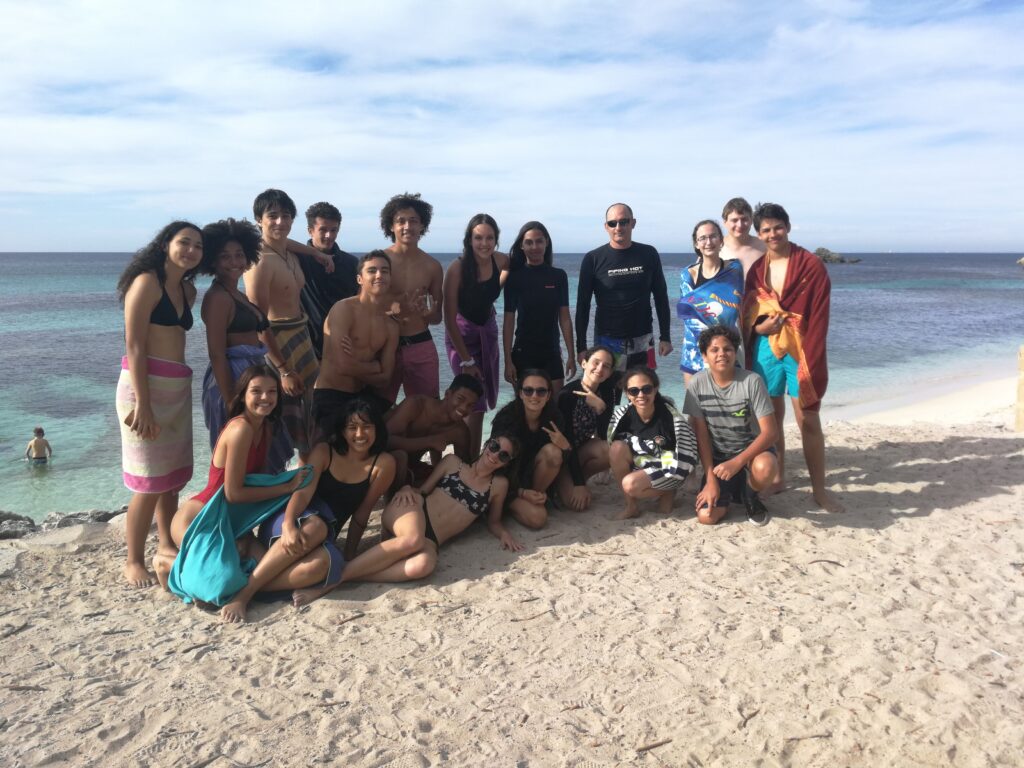 This friday was the second day at Rottnest Island. Girls and boys slept separately, in an « house » with 3 bedrooms for 4 people. We woke up very early in the morning : some of the girls went to the beach nearby our shack to see the sunrise. I didn't saw the sunrise because I was asleep but I went to the beach at 6h30. It was very beautiful. The landscape on this Island is breathtaking.
After that we prepared all our stuff, to leave before 9 am. At 7h40 all the girls were awake and ready to have their breakfast but boys were still asleep. So, with the idea of our teacher Madame Casals, we decided to wake them up, by doing noises with pans and pots and utensils as spoons. It was very funny ! Finally we took our breakfast which was very yummy : orange or apple juice, banana bread or chocolate cake. After filling up with energy, we rode bike to see stunning beaches. There was lots of slopes so it was very tiring (and I'm not very athletic) but I was filled with wonder in front of all the breathtaking sceneries. So it was worth making efforts ! Then we stopped at the beach « Salmon Bay » to have a rest, and to enjoy the view. The water was a bit cold but I took a swim. We also had the stars in ours eyes when we saw quokkas, these animals are so cute !!!
Après cela nous avons déjeuné. Et nous avons pu acheter des souvenirs de l'île et surtout des quokkas. Puis c'était malheureusement l'heure de quitter Rottnest Island et donc de prendre le ferry. Nous avons ensuite pris le train pour rentrer à Perth Modern School et rejoindre nos familles. Ce séjour à Rottnest Island était vraiment merveilleux, j'en garde de nombreux souvenirs. Et j'espère, un jour, pouvoir y retourner.