Les élèves finlandais chez nous!
Salut tout le monde! Sissel and Erik here,
We've been in La Réunion for about three weeks now. The trip to get here lasted almost 24 hours, so we were very tired in the beginning. Both of our host families welcomed us with warm and open arms. The first significant difference which we notice was the climate. It's about 28 degrees every day. The first week in school was very tiring and hard. We had difficulties understanding because everyone was talking so fast.
The school is very different compared to ours. We are used to a small high school with only 46 students. Here we are over 1000 students and it's veeeery loud all the time. In Finland we have breaks between every lesson but here none. After every class we immediately transfer to the next one. People here don't speak so much English that we are used to. Despite that, everyone is very welcoming, helpful and willing to talk. The school buildings here are very different compared to our school, for example; the toilets are very dirty, and we've noticed that people barely use them because of that. We both really enjoy the peacefulness of the school library. The school day here lasts from 7.30 until 17.00 which is much longer than what we have in Finland. We have a special schedule, meaning that we have shorter days. We've also noticed that the people here don't utilize books during lessons which is very unlike us. The teachers are very helping and warmhearted.
Here in La Réunion there are people from many different cultures and religions which is amazing. Everyone lives in peace and respects each other. The history of this island is very interesting. The lifestyle is very chill here. We like it a lot. People don't seem to worry too much about things. We both feel very comfortable in our host families. They are extremely loving and caring. We can always count on them if we have any issues or questions. Both of our host sisters are amazing, and we can't wait to show them Finland. In addition, Mr. and Mrs. Jugand have been excellent. We really appreciate them for taking care of us in the school and also outside of it.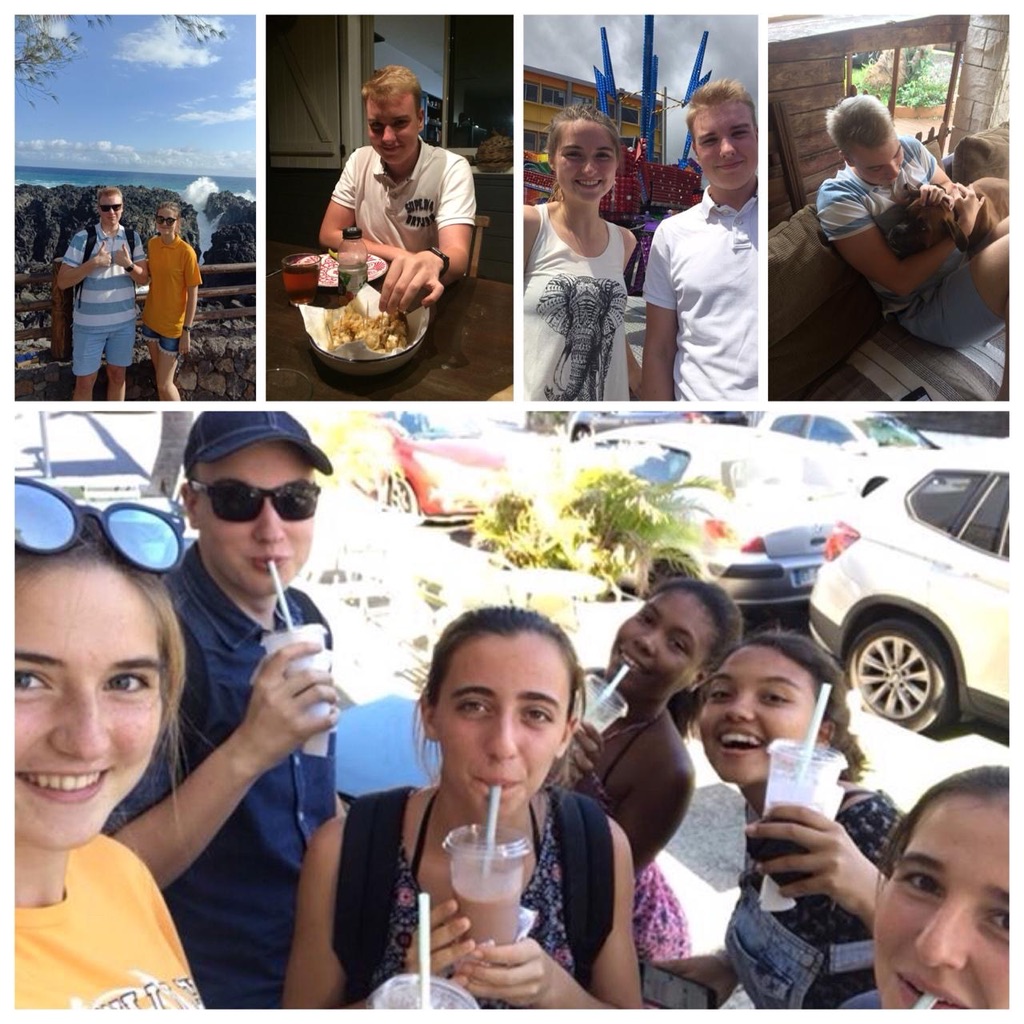 The whole island is very beautiful, and we have already discovered a lot of new places.
The last two weeks have been vacation. When we arrived, we had no idea that we would have so many holidays here. We were very happy about it. We did a lot of stuff during the vacation such as seeing dolphins, swimming in a cavern, chilling at the beach, visiting Cilaos, swimming in the lagoon and much more. We ate a lot of traditional food from here. Both of our host families are originally from France, so we eat a lot of French food. Breakfast and dinner are always eaten together with the whole family. In Finland we are used to eating a kind of an evening snack before we go to bed, but people here don't do that.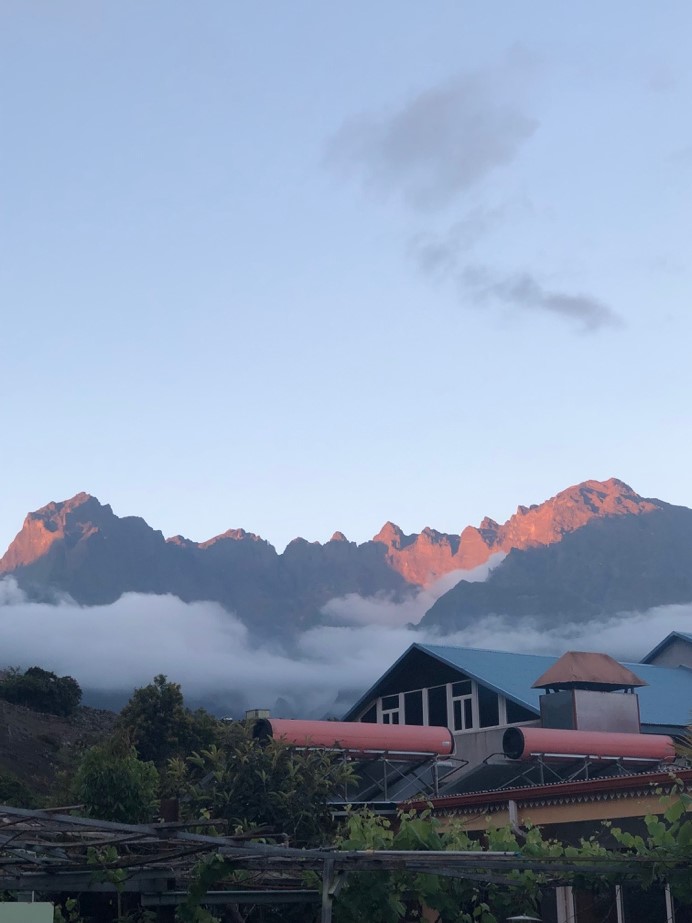 In school we have had a lot of presentations for the students. One time the press came to film and interview our presentation. We have been trying to catch up with our homework from Finland and learn French at the same time. Our understanding of the language has gotten better. Speaking French is though still kind of difficult, but we'll learn 😉