Trip to Kangaroo Island for the Adelaïde Team 13th of March
SPECIAL REPORT FROM MARIE RAMIN AND SOLENNE ROUDAUT
First day at Kangaroo Island
To go to Kangaroo Island we took the ferry
Then we went to the first place we visited : the Raptor Domain, Birds of Prey. We attended a bird's presentation. We saw 10 birds in total : Eagles, a falcon, a parrot, owls, etc and two guides spoke to us about the birds. It was very interesting to learn about them, what they eat, how they hunt and stuff. All the birds were very beautiful and impressive, some of them flew over our heads and one of the owls went on our knees.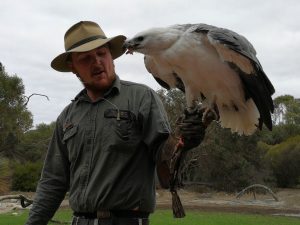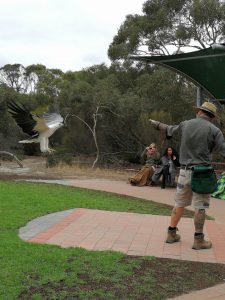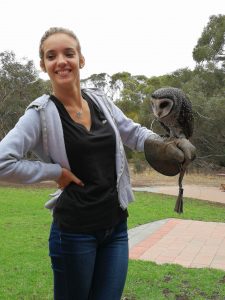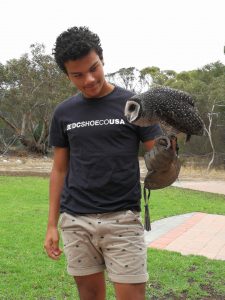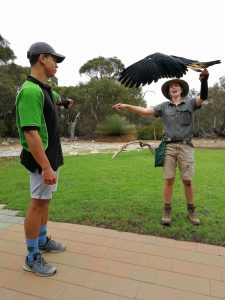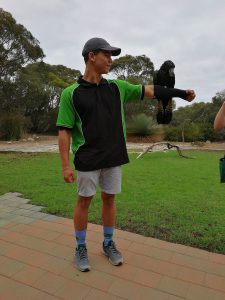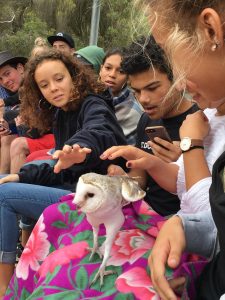 Then we went by bus to little Sahara to do sandboarding, it was hilarious ! Everyone did at least one fall, there were gigantic sand dunes that we had to climb to reach the top and that was really exhausting. But that was worth it.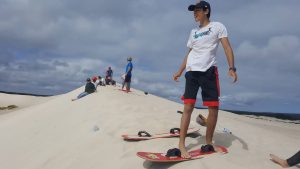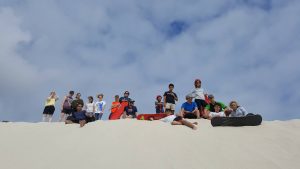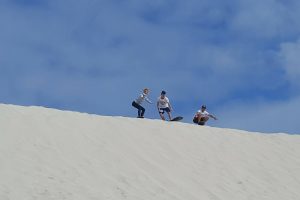 After all this we went to the place where we slept. For dinner we ate some sausages and some chicken, that we cooked ourself. It was delicious !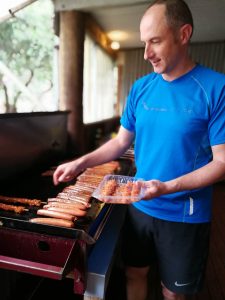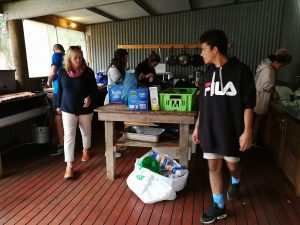 After that great meal we went by bus to a beautiful beach for a little walk on the sand. It was very cold and windy but the view was really great !
Then we came back to the camp and we made a campfire to burn some marshmallows with hot chocolate and a lot of Tim Tams. The heat of the fire was welcomed !
It was a very great end of a day !